Dr. Kathy Is currently working as an occupational medicine practitioner; due to this she is only available for limited patient appointments on Thursdays.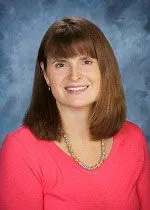 Dr. Katarzyna (Kathy) Ferraro has practiced medicine in Central Pennsylvania since 2002. She is passionate about restoring health and promoting wellness. She uses holistic medicine, lifestyle changes and both functional medicine and traditional medicine. In her current practice, Dr. Kathy addresses each individual's unique needs and works to find and treat the root causes of their medical conditions. She enjoys creating individualized treatment plans to get her clients on the road to good health.
Dr. Kathy graduated with Honors from Franklin and Marshall College in Lancaster, Pa and then received her medical degree from the Penn State College of Medicine. She completed her internship and residency at York Hospital in Emergency Medicine and proceeded to practice Emergency Medicine at both Holy Spirit Hospital and Carlisle Regional Medical Center.
While caring for many patients in the ER, she began to see the need to help people avoid and better manage chronic medical conditions. Her personal life also became challenging with the birth of her second child, who was diagnosed with pervasive developmental disorder, an autism spectrum disorder. Dr. Kathy developed an interest and passion for integrative medicine as the result of these experiences and has pursued that fully.
Dr. Kathy now runs a medical practice in Carlisle, Pennsylvania. She manages and delivers personalized care, focusing on functional medicine and the treatment of children on the autism spectrum. She is double board-certified in Emergency Medicine, and by the American Board of Integrative Holistic Medicine. Dr. Kathy is also a licensed medical acupuncturist and uses many tools to care for her patients.
Dr. Kathy is a caring practitioner, who knows the challenges of raising a child with disabilities. She is a great resource for both personal experience and professional advice.
Education
Penn State University College of Medicine Hershey PA.: Doctor of Medicine
Franklin and Marshall College Lancaster PA.: Bachelor of Arts Biology and Minor in Chemistry
Helms Institute for Medical Acupuncture: Certified License
Post Graduate Education
York Hospital/Penn State College of Medicine
Emergency Medicine Residency (1999,2000,2001)
Elected Chief Resident Emergency medicine 2002
Helms Institute for Medical Acupuncture
Certification Programs (2008,2009)
PAAM Mistletoe Conference (2019)
Frequency Specific Microcurrent
Core Seminar Hardford Ct --- October 25-27 2013
IV Nutritional Therapy for Physicians
Fundamentals and Clinical Applications of IV Nutrient Therapies (2015)
International Lyme and Associated Diseases Society
Drexel University (November, 2015)
Annual Scientific Symposium (November, 2017)
Lyme Disease association of Delmarva, Inc (April, 2018)
Annual Scientific Symposium (October/November 2019)
Medical Academy of Pediatric Special Needs
MAPS Fall Training (2014, 2016, 2018, 2020)
Institute for Functional Medicine
Omics revolution International Conference (2015)
Applying Functional Medicine to your Clinical Practice (2011)
Gastroenterology Advanced Practice Module (2011)
Hormone Advanced Practice Module (2011)
Cardiovascular-Metabolic Advanced Practice Module (2012)
Immune Advanced Practice Module (2012)
Detoxification Advanced Practice Module(2012)
Energy Regulation Advanced practice Module(2013)
Autism Research Institute
Clinician 1 Conference (2008)
Clinician 2 Conference(2009,2010,2011,2012)
Certifications
Board Certified Doctor of Emergency Medicine (Expires 2029)
Board Certified Doctor of Integrative Holistic Medicine (Expires 2024)
National Registry of Certified Medical Examiners
Federal Motor Carrier Safety Administration (Expires 2034)
Certified Medical Acupuncturist
Medical Marijuana Practitioner (Pennsylvania) 2018
Professional Memberships
Pennsylvania Medical Society
Clean Air Board of Central Pennsylvania- Board Member
Institute for Functional Medicine
Legatus Member